When our family moved from California to Georgia, we were so excited to have our own home and yard after years of renting. Our new house is on one acre, which is a dream come true to have space for Olivia and our two dogs to play, plus I absolutely love being outside and working in the yard. Since the move I've been focusing a lot on making time for self-care, which for me looks like eating healthy, exercising, and taking time to relax and unwind.
One of my favorite ways things to do for self-care is soaking in a hot bath or hot tub. I've always found soaking in hot water to be super relaxing, and it's amazing for sore muscles after a hike or working in the yard for a few hours. One day my mom and I were out and she stopped by Atlanta Spa & Leisure to check out a hot tub for her house. I hadn't considered getting my own that day, but after looking at several brands, I had the perfect spot in mind for one of the Master Spas Hot Tubs that I fell in love with! I ordered it that day and when it arrived I posted an Instagram story of us filling it up, and my inbox was flooded with questions! I decided to write this post to share all of the details of our new hot tub!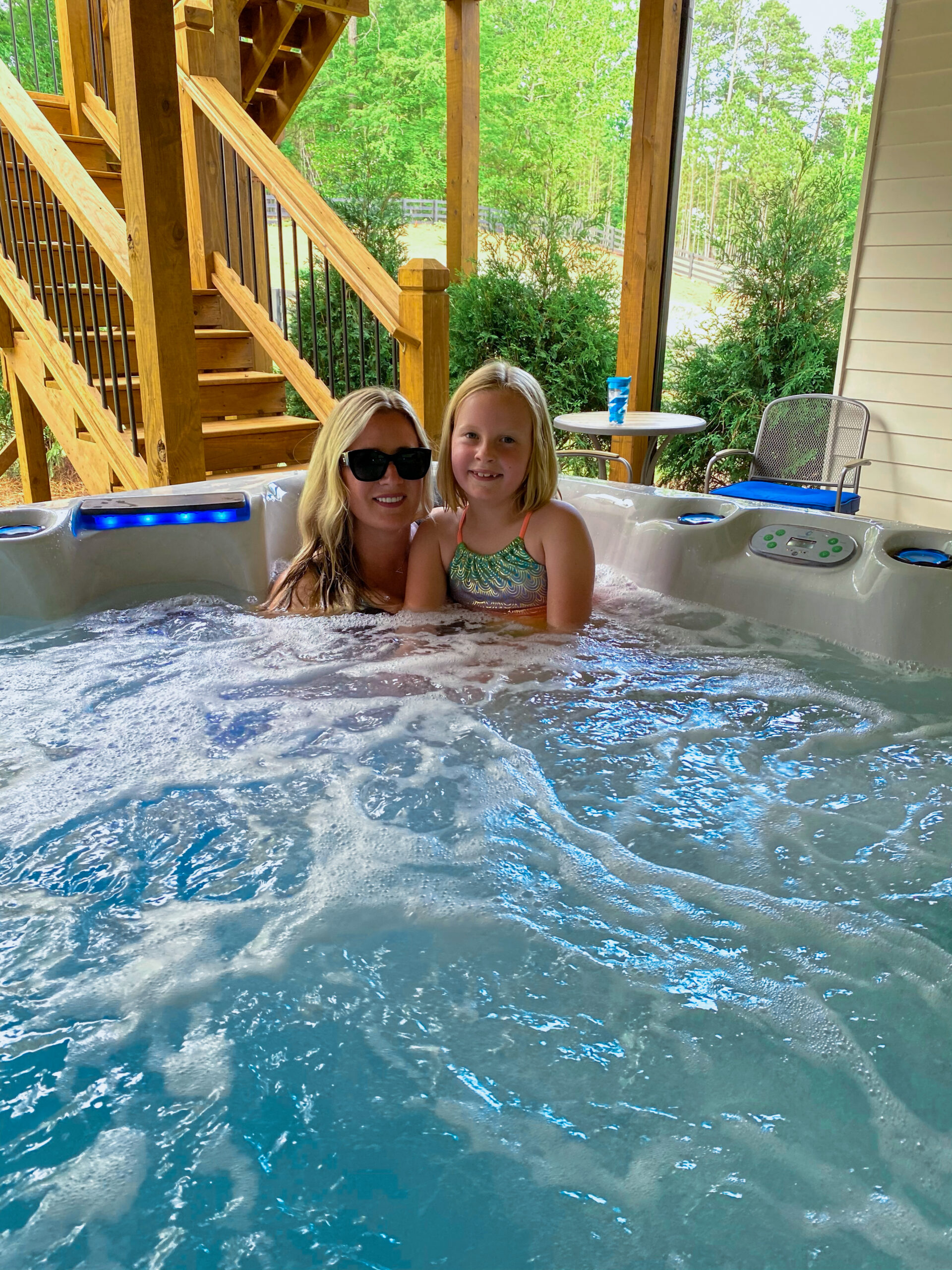 I did A LOT of research and ultimately decided on the Master Spas – Clarity Spas Precision 7. Master Spas has a great reputation and I loved that they had so many options to fit our needs and space limitations. Our hot tub seats a total of seven people, which we really liked for when family or friends come over.
This hot tub is the perfect size (8'x8′) for our back patio, and I love that it has one seat with a special neck and shoulder massage, a cool off shelf, and a waterfall. The temperature range on the hot tub can be set from 89-104 degrees, so I'll decrease the temperature if I want to stay in it for a longer period of time or if Olivia wants to go in, and increase it if I'm going in for 15-20 mins for more therapeutic reasons like sore muscles.

Here are some of the main specs of our Precision 7:
Dimensions: 84″ x 84″ x 36″
Gallons: 400
Jets: 38
Seating: 7
Master Spas has several options for colors, and we decided to order sterling silver for the shell and DuraMaster Graphite for the skirting. You can see this color combo below!
Many hot tub manufactures, including Master Spas have a waiting period after ordering due to covid related supply chain issues, but it was totally worth the wait! While we were waiting for our hot tub to arrive I contacted a few electricians for quotes, picked out some outdoor furniture, and pressure washed our cement slab. All in all, we are so excited to have our own hot tub, and it's a really great way to have some self-care time to relax and unwind! Did I mention how thrilled Olivia is? I think our next big project will be a backyard pool because she loves anything to do with water!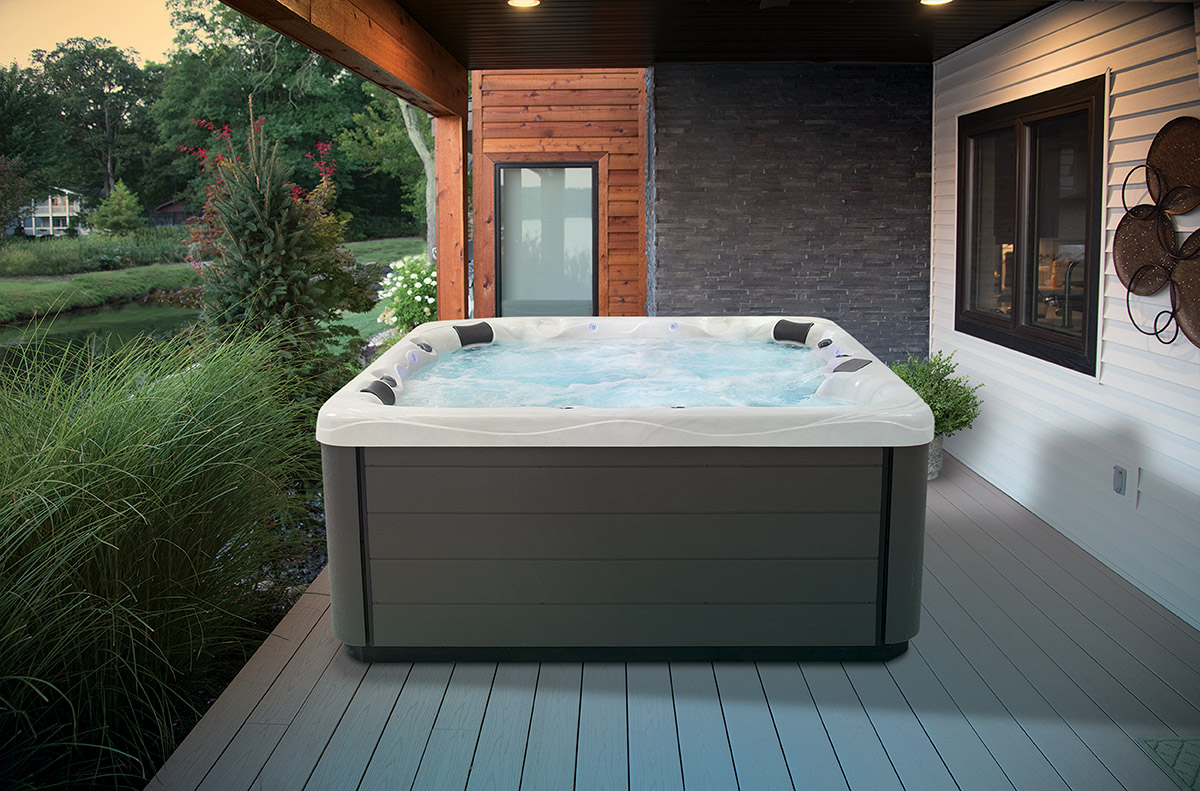 If you guys have any other questions that I missed, feel free to leave a comment below and I'll be happy to answer any questions! For pricing, it's best to contact your local Master Spa dealer here. If you live in the Atlanta area (like us), you can contact Atlanta Spa & Leisure – they were fantastic!
What are some of your favorite ways to relax and unwind? Whatever they may be, it's so important that we take time for self care!
Sending you all my love,
Suzanne