Williams Sonoma presents the 2020 Beyond Simply Keto Book Tour with Suzanne Ryan!
Click HERE to reserve your tickets!
Join us for a fun interactive event about the keto diet, low-carb cooking, and the mindset that brings
it all together. Enjoy conversation, ask questions, and take home a personally signed copy of
Suzanne Ryan's new book, Beyond Simply Keto.
Beyond Simply Keto not only provides a quick and easy overview of the keto diet and how to set
yourself up for success, but also guides you through the important work of healing yourself from
the inside out. Suzanne relates personal stories of dealing with anxiety, emotional eating,
and depression, while overcoming her biggest critic of all: herself. And of course, she
offers an all-new set of over 100 delicious, easy-to-prepare keto recipes, two
of which will be demonstrated and served at this event, along with some delicious keto friendly wines!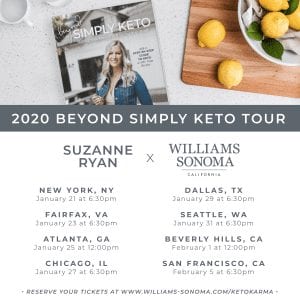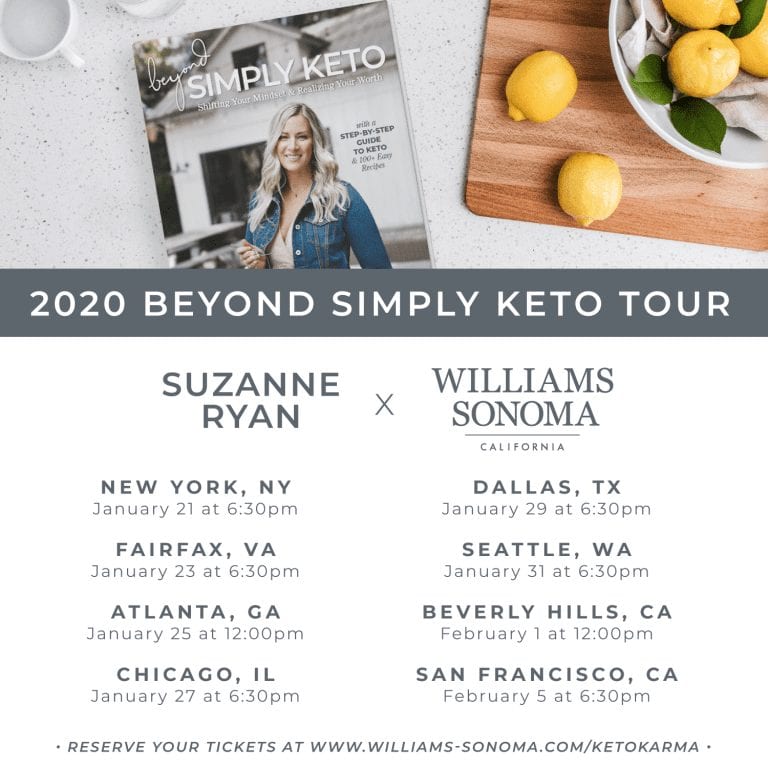 Tickets include a meet-and-greet with Suzanne, a cooking demo, and a
signed copy of Beyond Simply Keto.
Click HERE to reserve your tickets! 
Can't wait to see you there!
-Suzanne