Order your copy of Beyond Simply Keto HERE!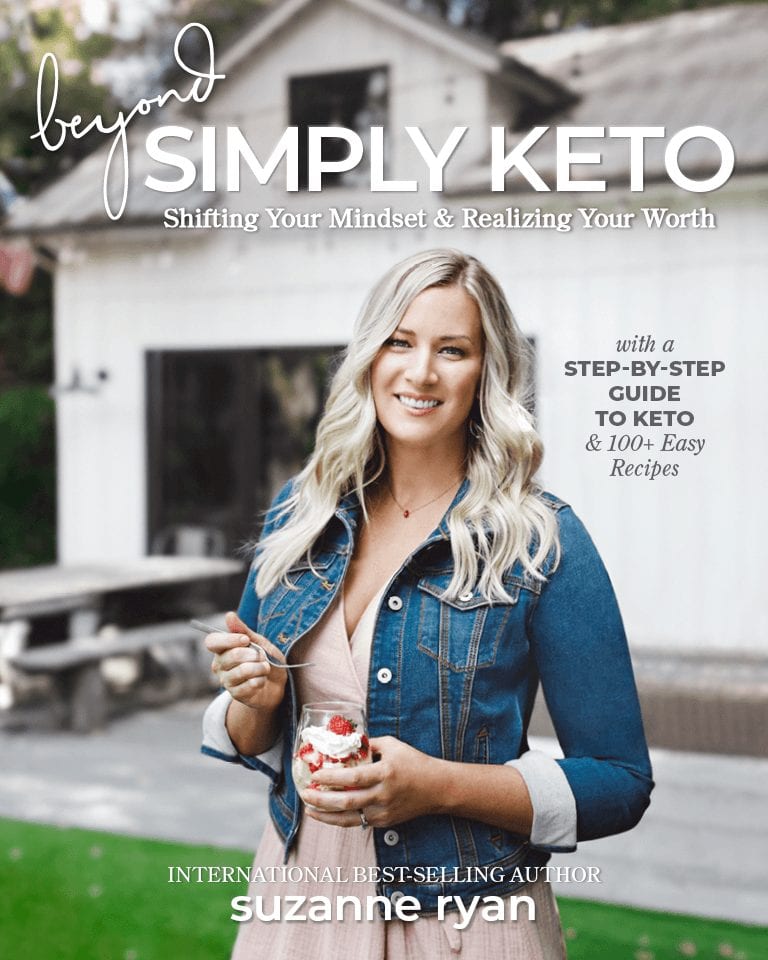 Beyond Simply Keto book tour: Click HERE to reserve your tickets!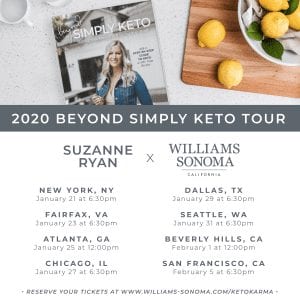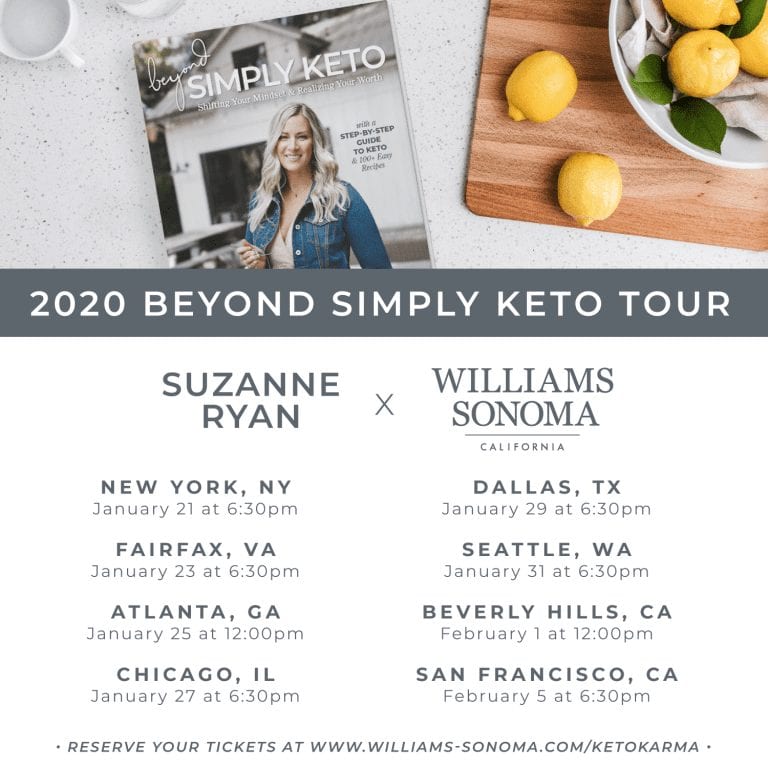 The day is finally here, and I'm so excited to share all about my new book, Beyond Simply Keto.
During and "after" my journey of losing 120 lbs. with the ketogenic diet, I had a lot of ideas of what life would be like after losing weight. In some ways, I believed that once I lost weight, everything would be better, but when I "arrived", I still found myself struggling with many of the same issues – low self-esteem, overly critical inner voice and insecurities. At this point, I realized I had much deeper work to do. This lead me down a path to take off the armor that I had carried around most of my life. It was time to go beyond the diet, beyond food, beyond weight-loss, beyond Simply Keto.
Beyond Simply Keto shows you how to go beyond food and dieting and empowers you to take a step further to heal and transform your mind and body from the inside out.
In this book, you'll find:
An easy beginner's guide to the ketogenic diet
Three important steps that can change your life
Helpful tips and advice for living a ketogenic lifestyle
Over 100 simple and delicious new recipes
A 30-day meal plan with weekly shopping lists
Printable worksheets for accountability, self-care, meal planning, and more
Encouragement to be the best version of yourself!
Order your copy of Beyond Simply Keto HERE!
Thank you all for your support and love, I can't wait to share this next chapter with you!
Lots of love,
Suzanne