Simply Keto
I am SO excited to officially announce what I've been working on for the last year! I'm writing a book called Simply Keto! A little over two years ago when I started this journey I never would have imagined making this very announcement. I had spent so many years spinning my wheels, only to gain more weight, and lose more hope with each failed "diet" attempt.
I've poured my heart and soul into this book with every detail of my weight loss journey, helpful information, advice, tips, and over 100 easy recipes. Simply Keto will release in early December, but is available for pre-order now on Amazon, Barnes & Noble, and Indie Bound. I'll be sure to share more soon, but I'm beyond excited to share the cover with you all today! Thank you from the bottom of my heart for being the best support system I could have ever asked for.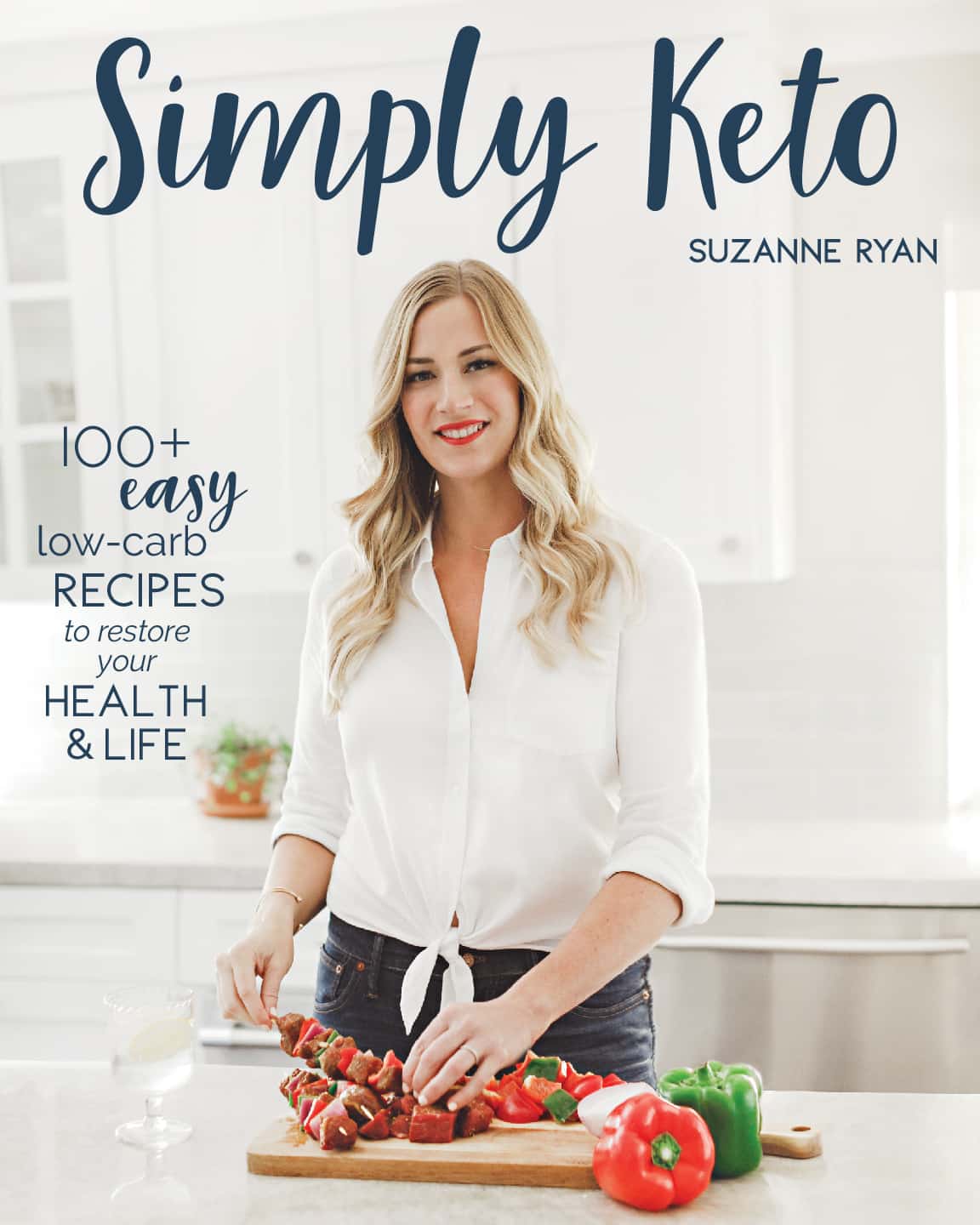 Cover Photo by: Jennifer Skog Photography 
Cover Design by: Peony Printshop
"Simply Keto isn't just a cookbook; it's a portal into Suzanne's life and dieting success—how she accomplished the incredible feat of losing almost 40 percent of her total body weight, got in shape, and regained confidence in her appearance. In this book she shares her ups and downs and, more importantly, her tips for how others can achieve the same positive results.
A low-carb, high-fat diet is remarkably effective at transforming people's bodies, helping them shed pounds and find relief from common health conditions. No one knows this better than Suzanne Ryan. After struggling with weight gain from middle school and finally reached a peak of 289 pounds, she stumbled onto the keto diet and decided to give it a shot. In just a year, she lost more than 100 pounds and in the process reclaimed control over her health.
For the past two years, Ryan has shared every detail of her story, from the very first days of starting keto to her most recent successes, on her popular blog, Keto Karma, as well as on her YouTube channel and Instagram page. Now she's reaching out to a wider audience by publishing her first book.
Simply Keto not only explains Ryan's transformation but also gives readers everything they need to follow in her footsteps. This book includes structured meal plans, exercise tips, advice on dealing with sugar withdrawal, and 100-plus mouthwatering recipes—all the knowledge and tools necessary to tackle the keto diet and lose weight. Simply Keto is all you need to change your life for the better!"
Pre-Order Simply Keto