Hey there! This is Mick, Suzanne's husband. Today, I wanted to share this spicy aioli, which is my favorite sauce to make when we have chicken, steak, or just about any dip-able food. I've always been a sauce guy, so when I started doing the keto diet with Suzanne, I knew I needed a new sauce. One of my favorite sauces is the "yummy yummy" sauce that we would get when going to the local hibachi grill, so I used that as my north star when perfecting the taste. I also wanted to make it a little spicy, so I added the sriracha for a bit of extra kick!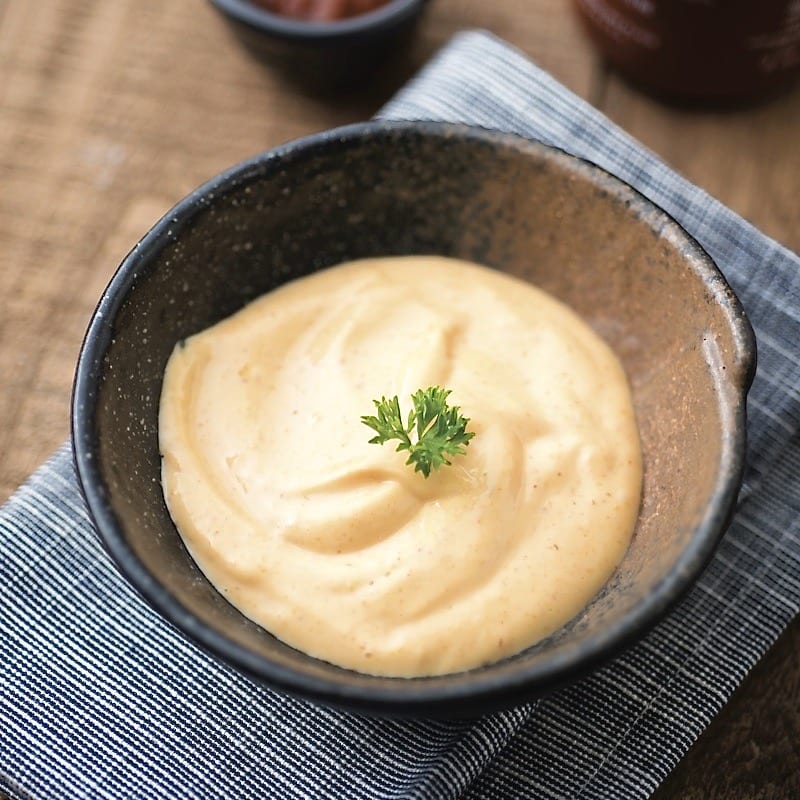 Preparing this sauce is pretty straightforward. First, you'll start with a base of 1/4 cup of mayonnaise and mix in the sriracha. If you like a little kick, I would recommend 1 tsp. But if you want a bit more spice, just keep adding sriracha. The sauce should be a light orange color, but it can vary depending on the level of sriracha added. Next, mix in 1/4 tsp of  swerve and garlic powder, then stir until well blended.
I was honored to have my keto sauce featured in Suzanne's first cookbook, Simply Keto. There are 100+ delicious recipes, including this one, and many recipes that will go great with this sauce to help stay on your keto diet.
---
---
In a small bowl, mix all the ingredients until well blended.

Serve right away or chill in the refrigerator before serving. Store in an airtight container in the fridge for up to 3 weeks.