Wow! I can't believe we only have two days left in the Kickstarter campaign for our new keto, low-carb crackers. To say I'm blown away by your support, would be an understatement. When you put your heart into something and then finally release it out into the world, it's an incredible feeling to be met with the same enthusiasm.
You guys truly helped make this dream a reality and I'm excited for what's next. The Kickstarter is a very important beginning, but we have so many ideas and plans for the future. Be sure to visit defyfoods.com and get on our email list so we can keep you updated on what's to come.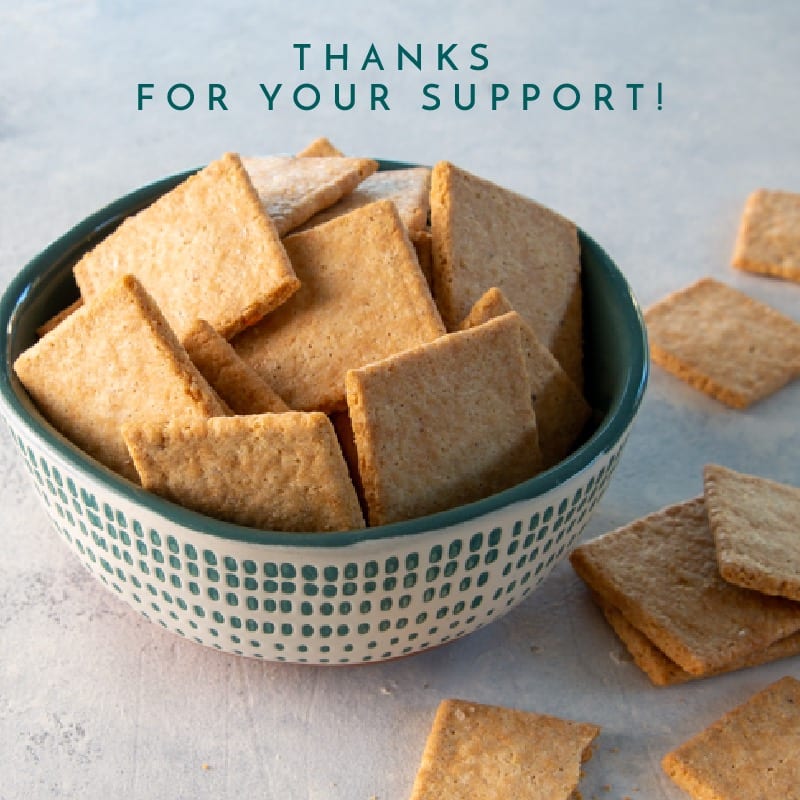 And, if you haven't checked out the Kickstarter, there's still two days left. Maybe you or someone you know is looking for a savory and crunchy keto snack. Or perhaps you have an interest in changing the food industry for the better. Now is the time to check out Defy Foods Kickstarter before the campaign closes! Keep on spreading the love and sharing with your friends and family. This wouldn't be possible without you!
Lots of love,
Suzanne