Did you know that a grande Pumpkin Spice Latte from Starbucks has 380 calories and 50 grams of sugar (52g of carbs)?! By making this delicious Keto Pumpkin Spice Latte at home, you can still enjoy this fall favorite but with only 2 net carbs. It's just as creamy and flavorful as a Starbucks PSL, and you won't miss any of the calories, carbs, or sugar. Another bonus from making your own – you can enjoy it during anytime of the year!
This recipe is ridiculously easy to make and in less than 10 minutes, your latte will be ready. While you brew the coffee, heat the remaining ingredients in a small saucepan until hot, but not boiling. You don't want to scald the milk – it takes away the natural sweetness. Next, pour the mixture into your favorite mug. If you have a frother, you can froth the milk. Frothing the milk adds air to it, which makes the foam you see atop your favorite coffee drinks. It's not necessary, but many people like it. Lastly, pour the coffee over the milk and gently stir to combine. You can even top your keto pumpkin spice latte with a dollop of sugar-free whipped cream for extra sweet flavor.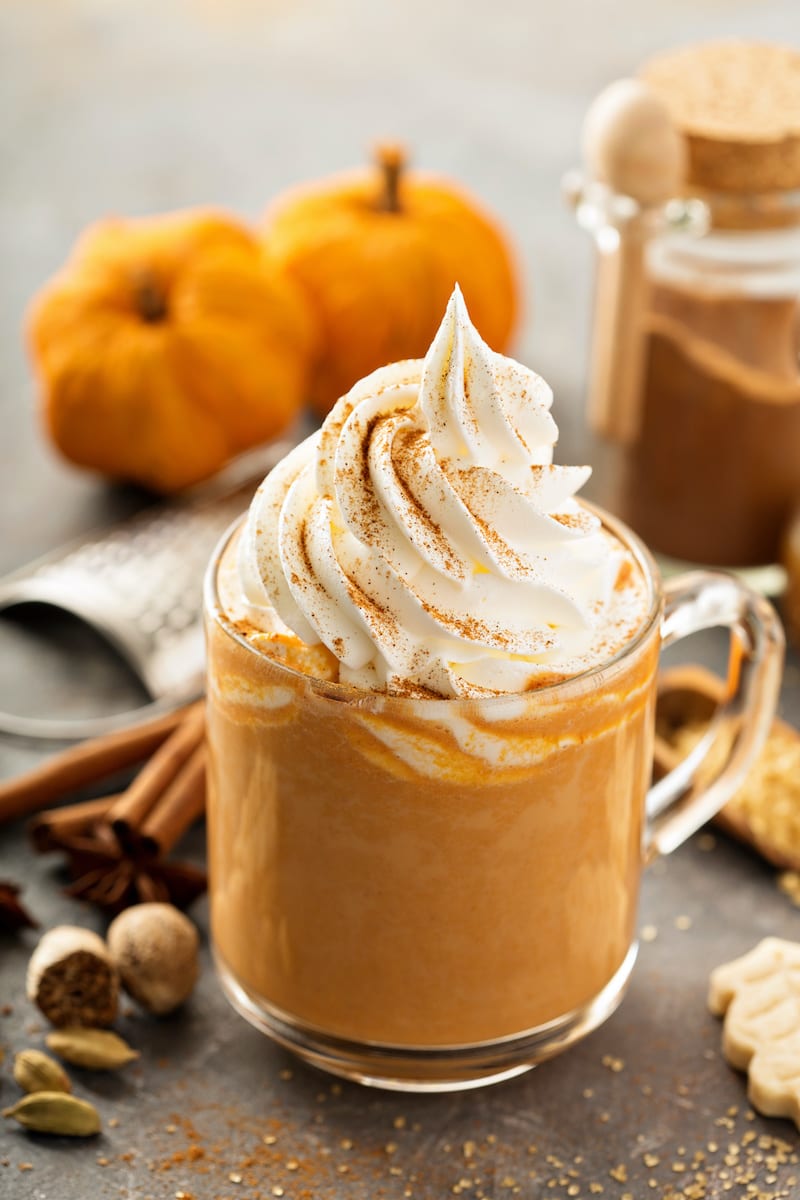 ---
---
While coffee is brewing, stir and heat remaining ingredients over medium-high heat in a small pot until hot (but not boiling).

Pour milk mixture into a 16 oz mug. If you have a milk frother, you can use it here to froth the milk.

Pour brewed coffee over the top of the milk and gently stir together. 
If you're a fan of coffee like I am (hello midday pick-me-up,) you'll definitely want to check out this recipe for Iced Coffee Popsicles. With warm, long days coming, these are a perfect summertime treat!