Hey there! I've received a lot of messages asking for holiday gift ideas for family or friends living a keto lifestyle, so I compiled this Keto holiday gift guide from all of the things I love, and even some items that are on my own holiday wish list!
Happy Holidays,
Suzanne
Keto Holiday Gift Guide
Kitchen Items
Kicking soda was my very first step before starting keto. I absolutely love my sodastream because I love bubbles, but also because it's easy to use, and you can flavor the water with lime or various sugar free flavors. This is a great gift for anyone who enjoys sparkling water, or for someone who is trying to break up with soda!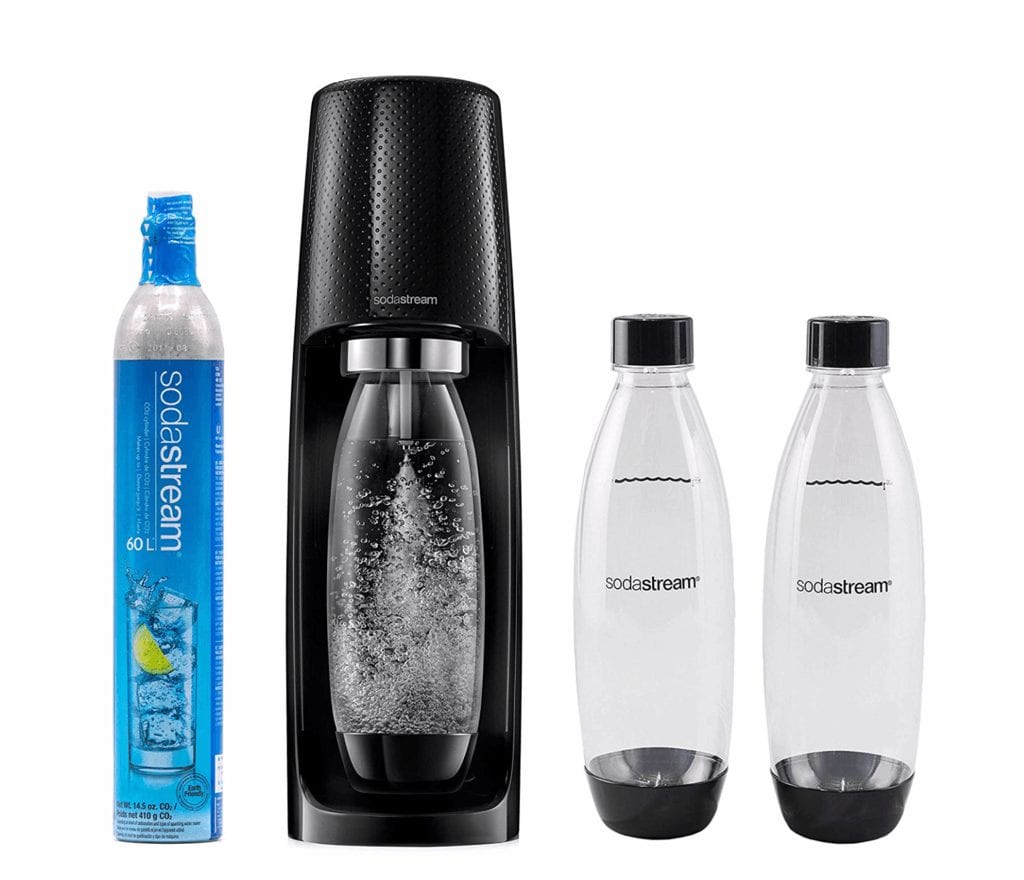 This is one of my favorite items on this keto holiday gift list! The instant pot is hands down one of my favorite (time saving) kitchen items. I often use mine for hard boiled eggs, shredded chicken, or keto chili – ready with the instant pot in only 30 mins!
There are countless keto recipes for the instant post, plus it's easy to store, even in tiny kitchens like mine!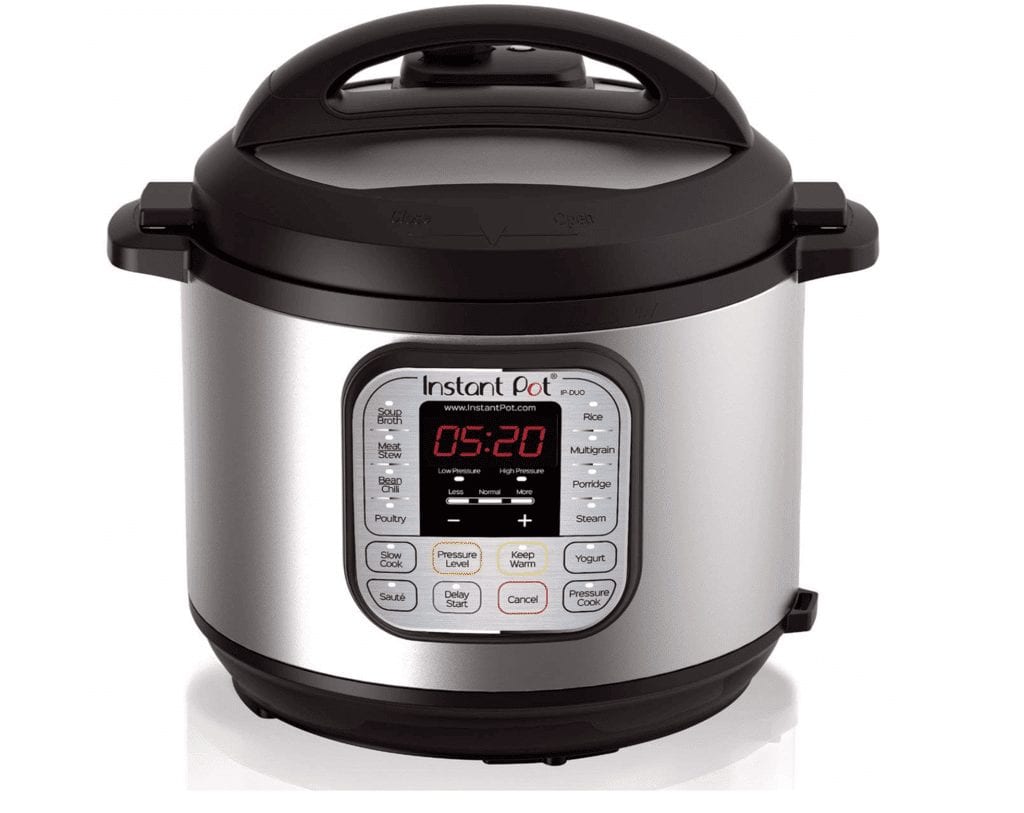 This is a great gift set for anyone who loves to bake. Included in this set :  One aluminum sheet pan, one SILMAT silicone baking mat (LOVE THESE), and one stainless steel cooling rack. Perfect for making keto baked goods like keto cookies or cloud bread!

The spiralizer effortlessly makes veggie spaghetti, I mostly use zucchini! Hello, low carb chicken parm with zucchini noodles and spaghetti sauce! I love this kitchen tool because it's easy to use and clean, plus it keeps your fingers safe and out of the way!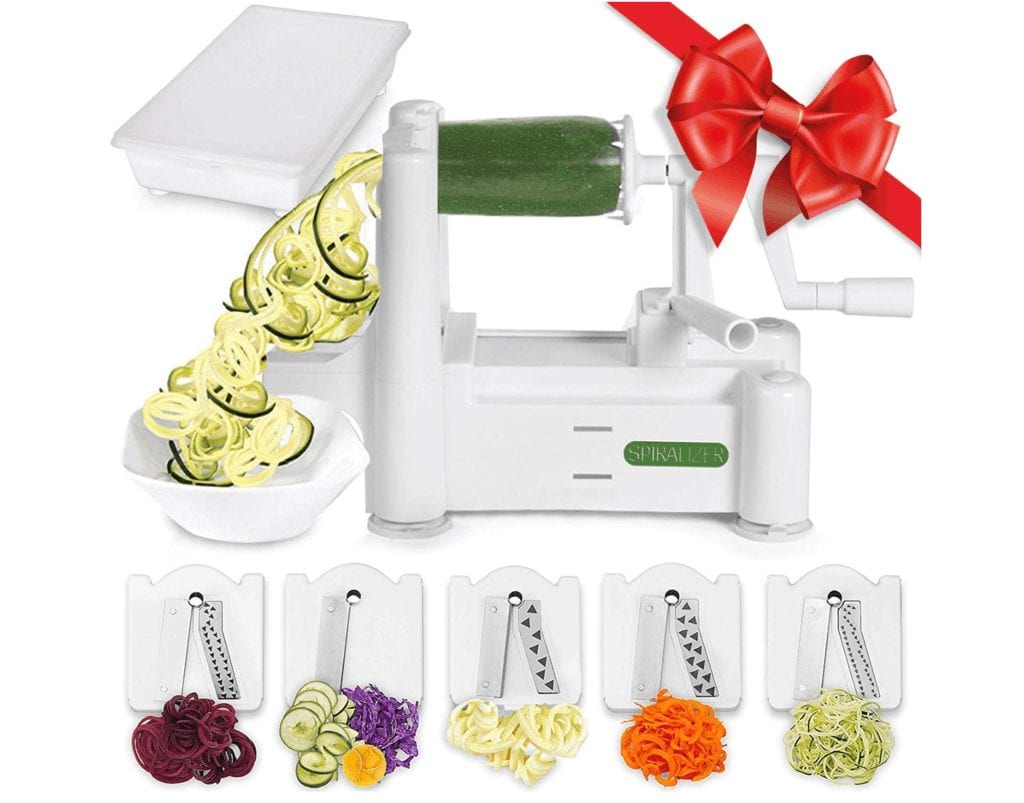 A digital food scale is a great tool while learning portion sizes, and also for measuring ingredients for lots of great keto recipes! I love this scale because its small, modern, and easy to clean!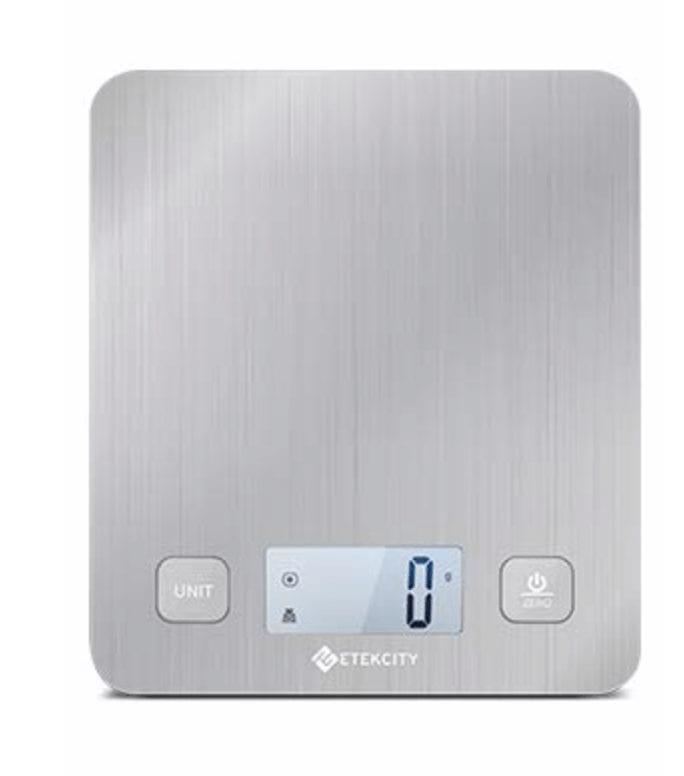 Crispy Brussels sprouts and chicken wings, need I say more?! I love the air fryer because I don't have to use a lot of oil. Let's face it, when you're using more premium oils, it's nice to use less in the fryer!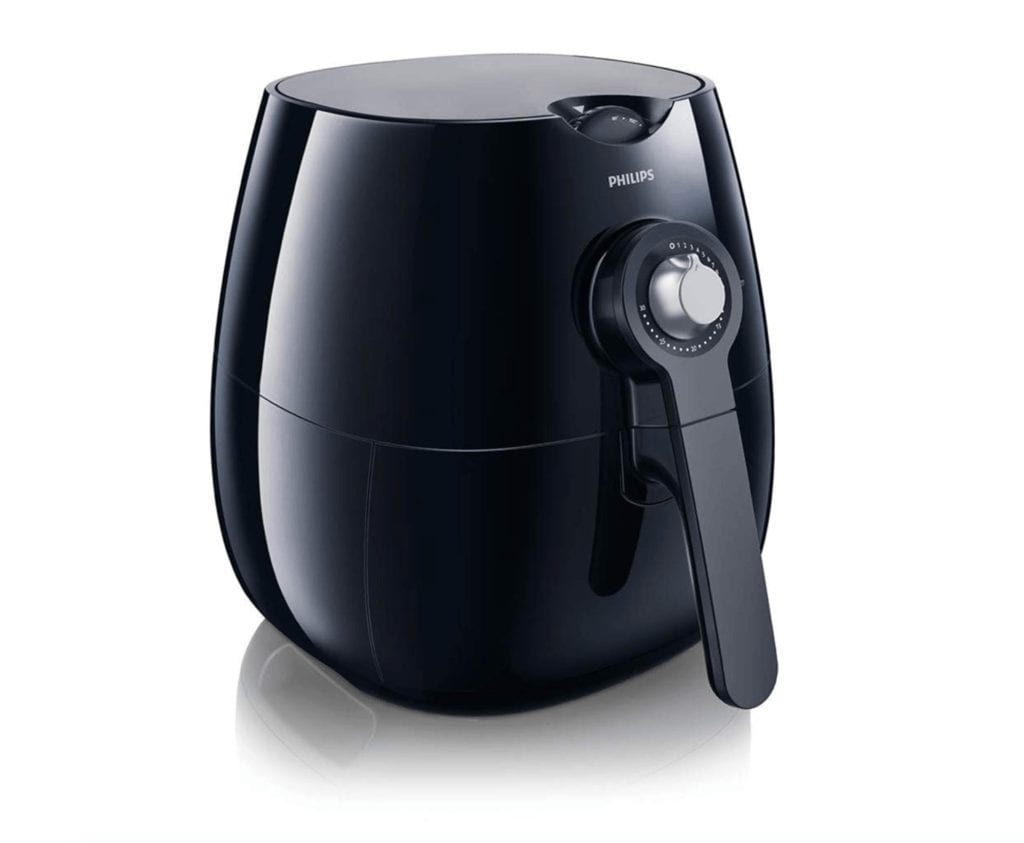 I've had my keurig for 6 years, and absolutely love it. I'm the only one in our home that drinks coffee in the morning, and I love being able to brew one cup really quickly before running out the door! You can purchase a reusable pod and use your favorite coffee grinds, or my favorite k cup is called Breakfast In Bed.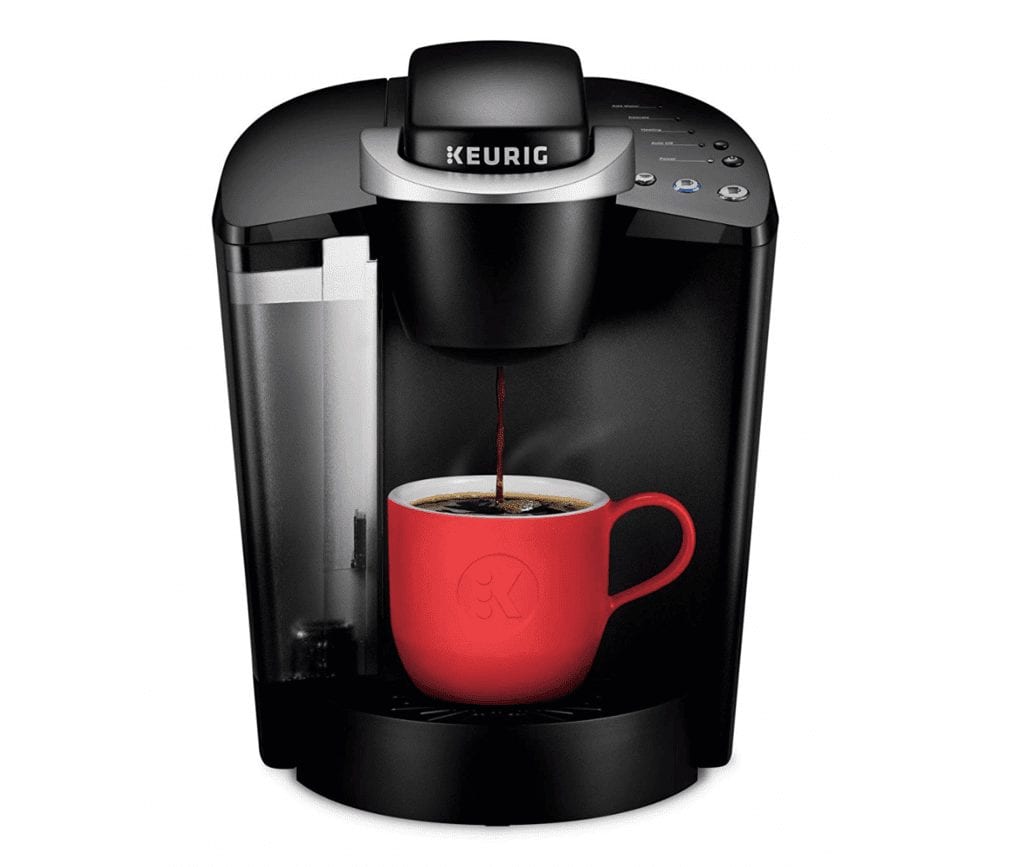 When I switched over to the ketogenic lifestyle, I started cooking at home a lot more and quickly found that most of my food storage containers didn't have matching lids (and they weren't microwave safe). This set is one of my favorites because it's dishwasher, refrigerator, microwave, pre-heated oven, and freezer safe; lids are BPA-free and top-rack dishwasher and microwave safe, which make ease of use and storage SO much nicer!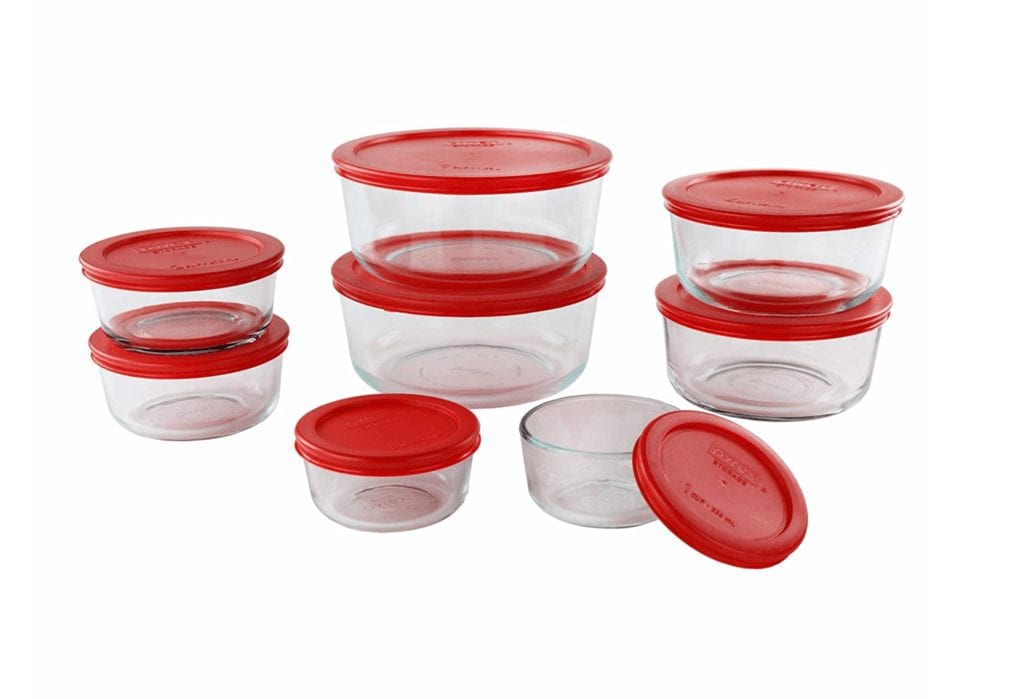 Books/Journals
Brene Brown's work has truly inspired A LOT of positive change in my life. Honestly, any of her books would be a great gift. Braving the Wilderness is one of my favorites because all of us have struggled with feelings of not belonging, low self esteem, and shame. This book is truly a gift that keeps on giving – it's life changing!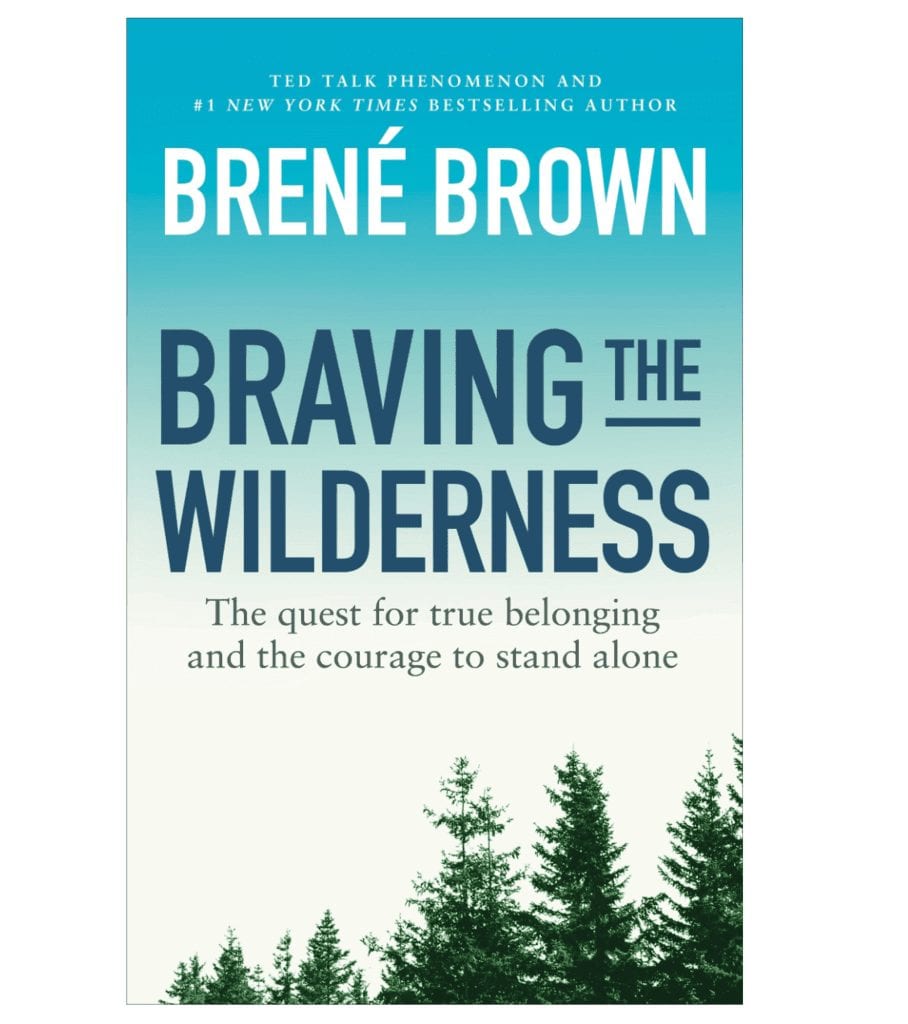 This book was recommended to me by Tom Bilyeu of Impact Theory (Impact Theory also has an amazing daily journal coming out in January 2019, which you can find here.) This book is a game changer! I often talk about how important it is to have a growth mindset – and this book will help you or your loved one shift their mindset in a positive way!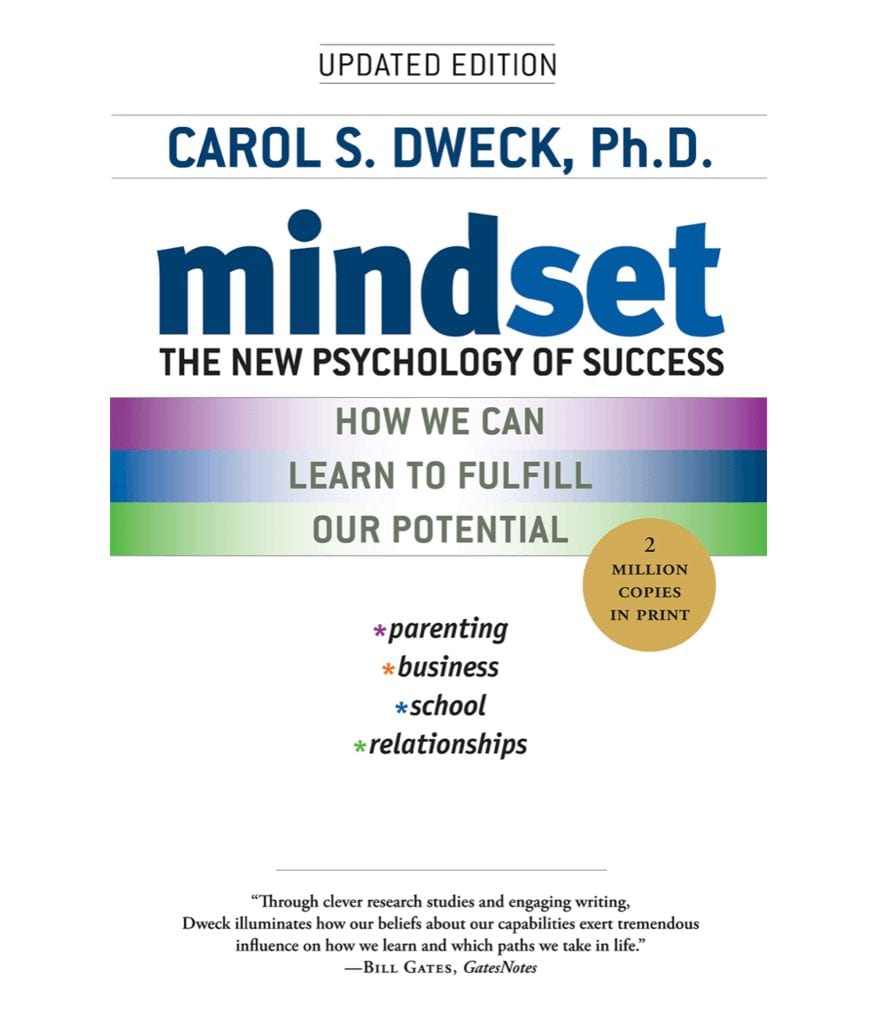 With any lifestyle change, it can be really helpful to journal to explore your inner thoughts and write out your goals. This journal is the perfect size, and has a great layout to guide you through goal setting and journaling!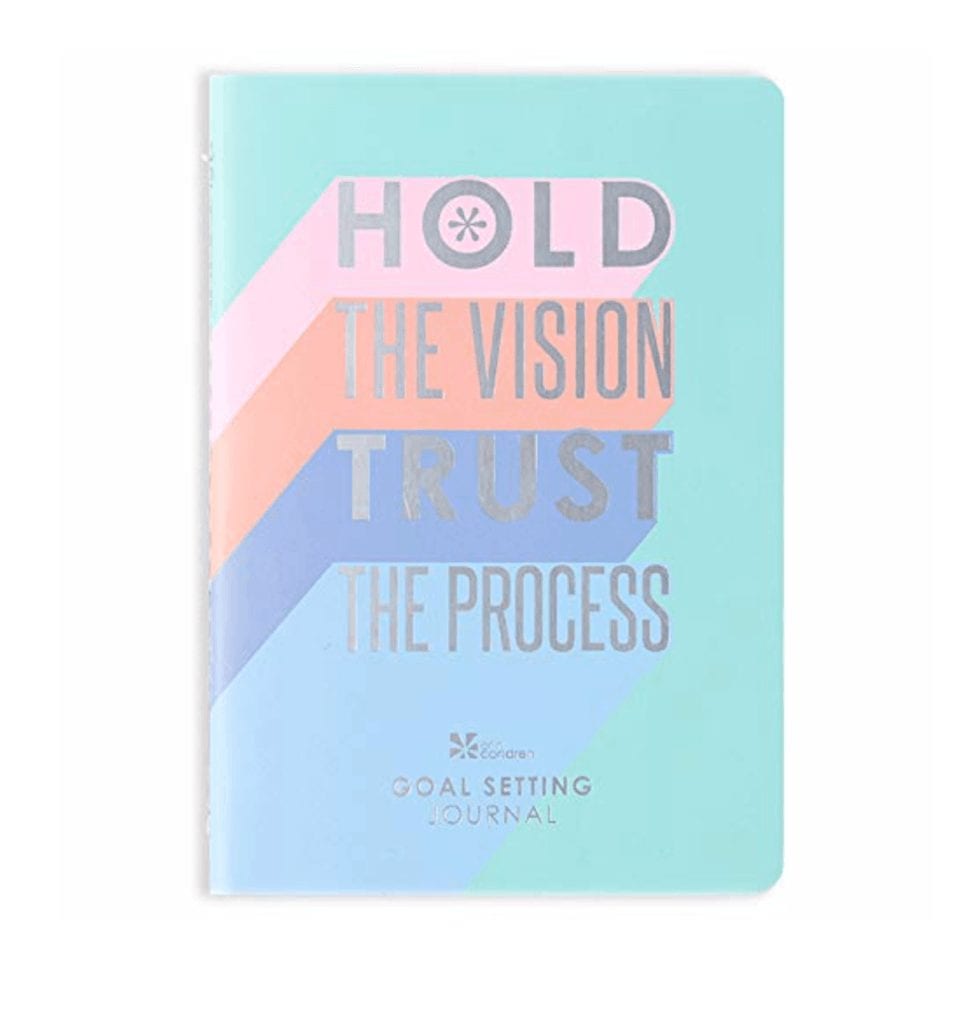 This time last year, my very first book, Simply Keto, was released! Since then, I've faced a lot of fears of public speaking, going on a book tour (It was SO amazing to meet and hug so many of you), and national TV – three times! I wrote this book from the heart to help guide people through their own journey with keto, and saying thank you will truly never be enough to convey how much I appreciate the support of each and every one of you!
Simply Keto is part my story of losing 120 lbs with keto, part beginners guide (what keto is, how it works and how to get started), part resource (with shopping guides, eating on the go/out, and a meal plan), and part cookbook (over 100 easy recipes without complicated ingredients!)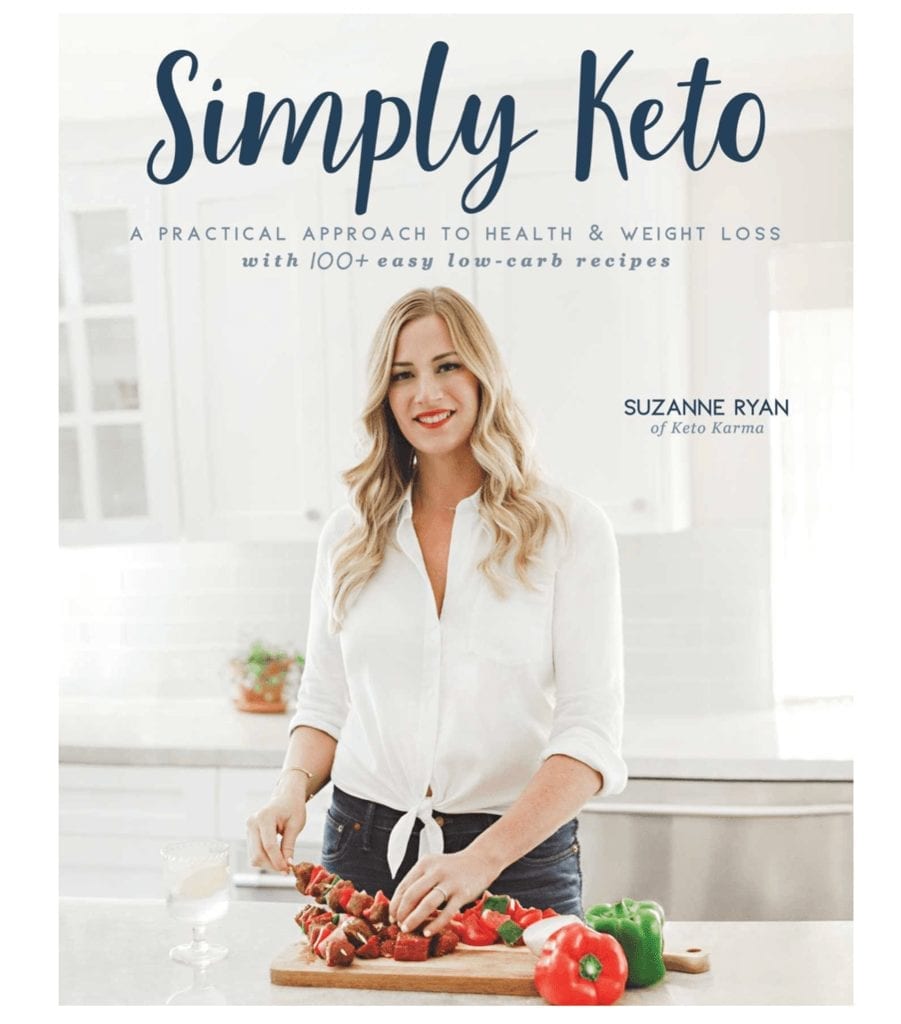 Electronics /Gadgets
This scale was a little bit of a splurge, but I absolutely love mine because of it's features! This scale automatically sinks with both the fitbit app on your smartphone or your MyFitnessPal app via bluetooth and automatically updates your weight for effortless tracking! This scale also gives you a pretty good idea of your BMI and you can set up tracking for up to 8 users!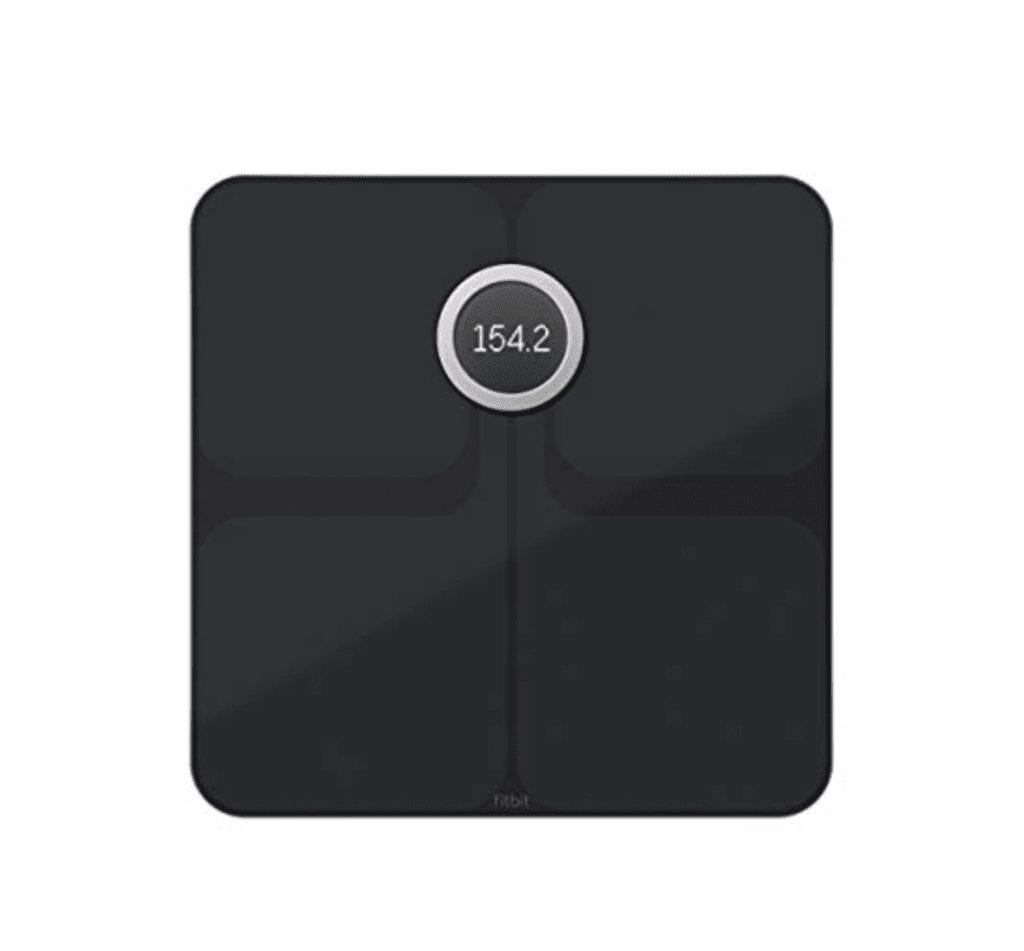 My husband Mick is a huge apple fan, and when these AirPods came out, I drove to the city to get his pair since they were sold out near our house. I held off on getting a pair because I wasn't sure how much I would use them and honestly I'm not great at charging things… but eventually I got a pair and love them! One thing I love about the AirPods is ease of use, and the fact that the holding case holds a charge which recharges the EarPods – making charging so easy! One way I use these to my advantage is during phone calls – instead of sitting down and holding the phone, I now pop these in and go for a walk while I'm talking! Also, I love to use these to listen to music when I'm trying to focus and get some writing done or out for a walk or hike! If you or your loved one has an iPhone, these are a great gift!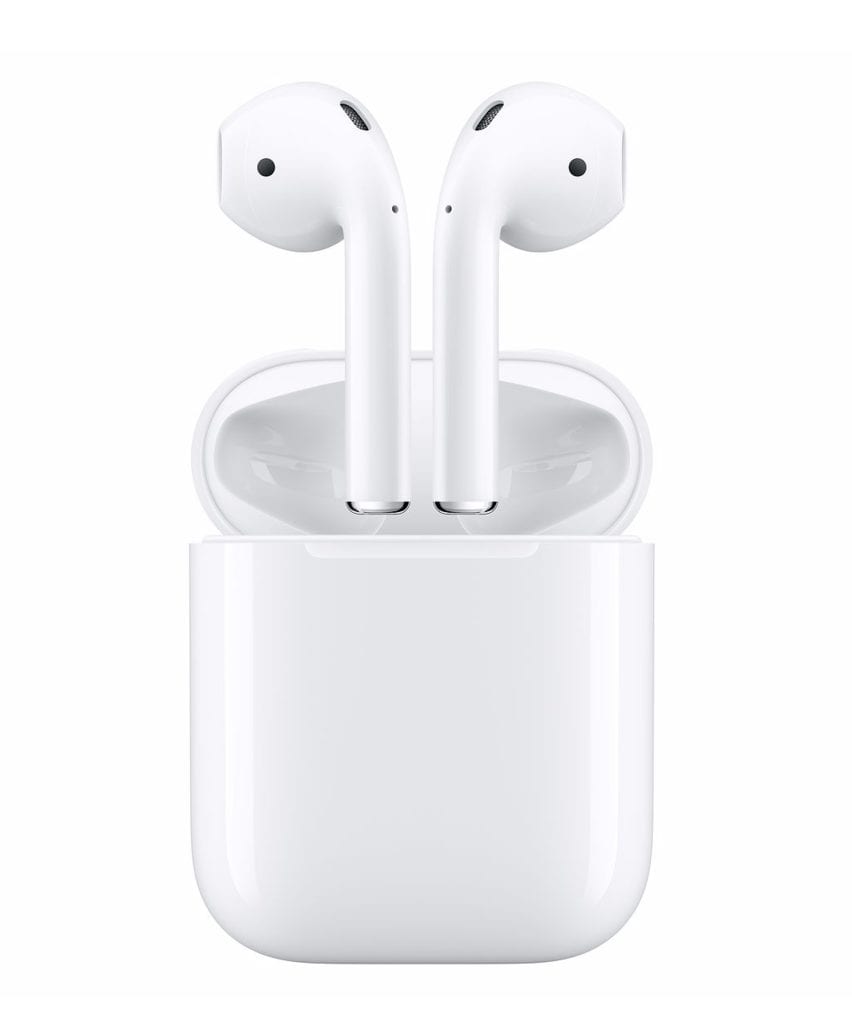 The Amazon Echo is the perfect kitchen companion. I love using it for unit conversions, setting multiple timers, and listening to music while I cook. It has become the personal assistant of our lives and it keeps getting better. There are similar products on the market such as the Google Home but we've only used the Echo. We have also recently upgraded to the new Echo Show and love having the screen to see the timers and watching recipe videos.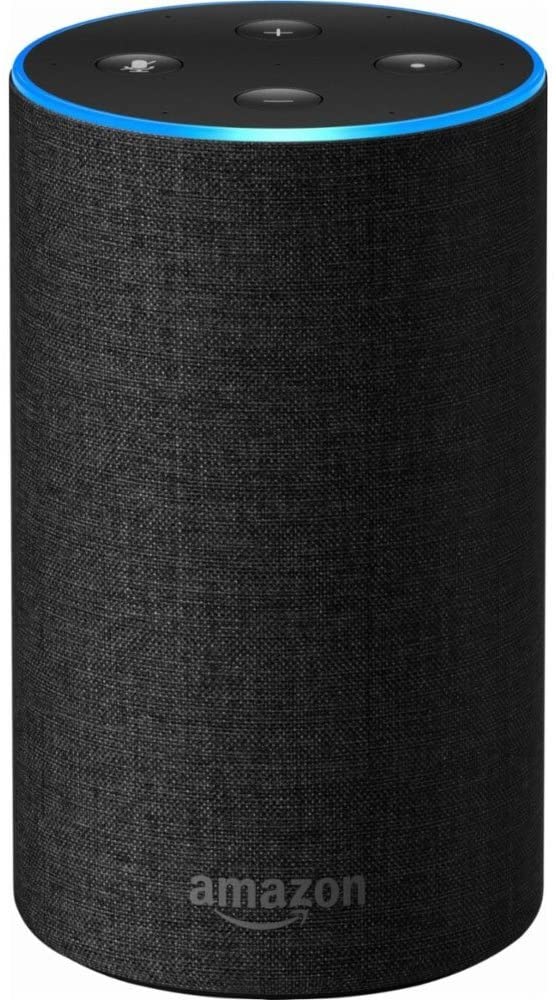 You may have seen this in several of my Instagram screenshot stories, or if you know me well enough, there is a running joke that my phone is always either dead or at 5% battery life! I used to have a battery charger, but I would always forget to bring the cables, so it was useless. This is my favorite portable charger because it has a built-in cables (for iPhones and Galaxy), and you recharge the charger by simply plugging it into the wall! This charger is a must have if you're anything like me, and I keep it in my purse as much as possible!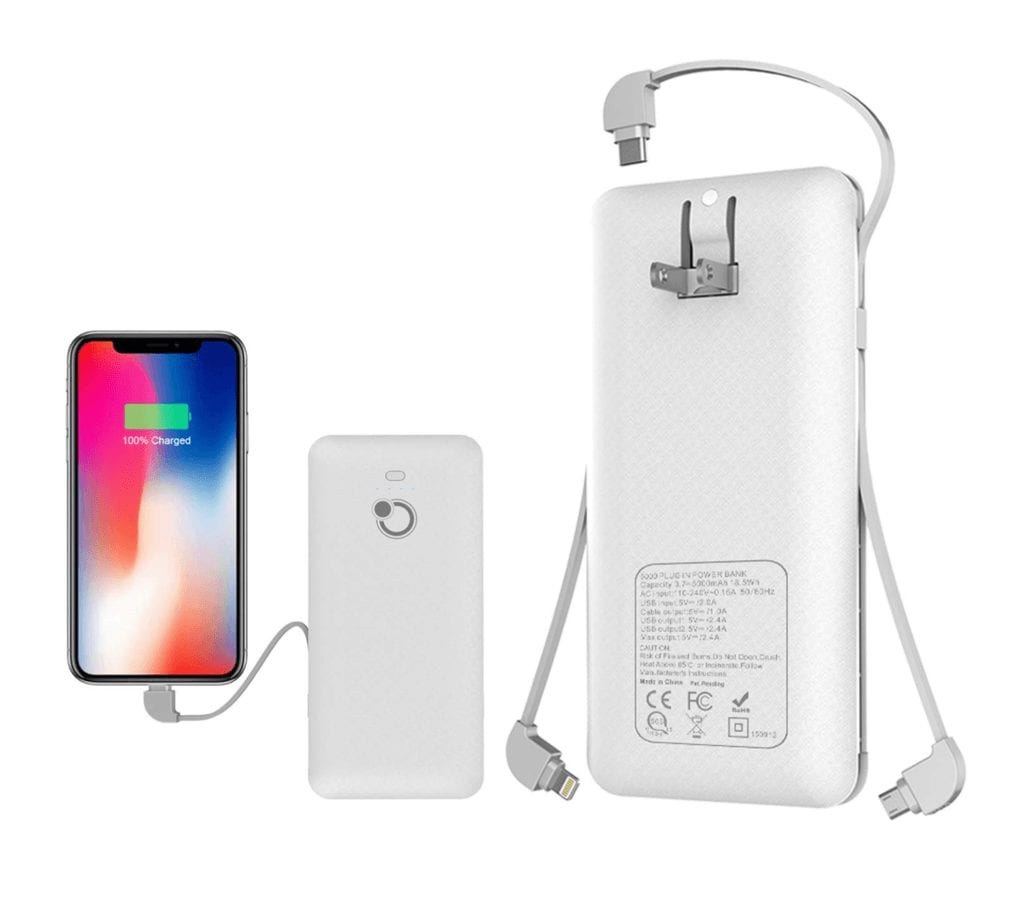 Subscription/Gift Box
Keto Krate is my favorite keto subscription box! What keto holiday gift guide would be complete without including it! Each box contains up to 9 Keto snacks delivered every month (Or you can purchase just one box if it's for a gift). This is fun surprise box to recieve, and it's a great way to try new keto/ low-carb  snacks!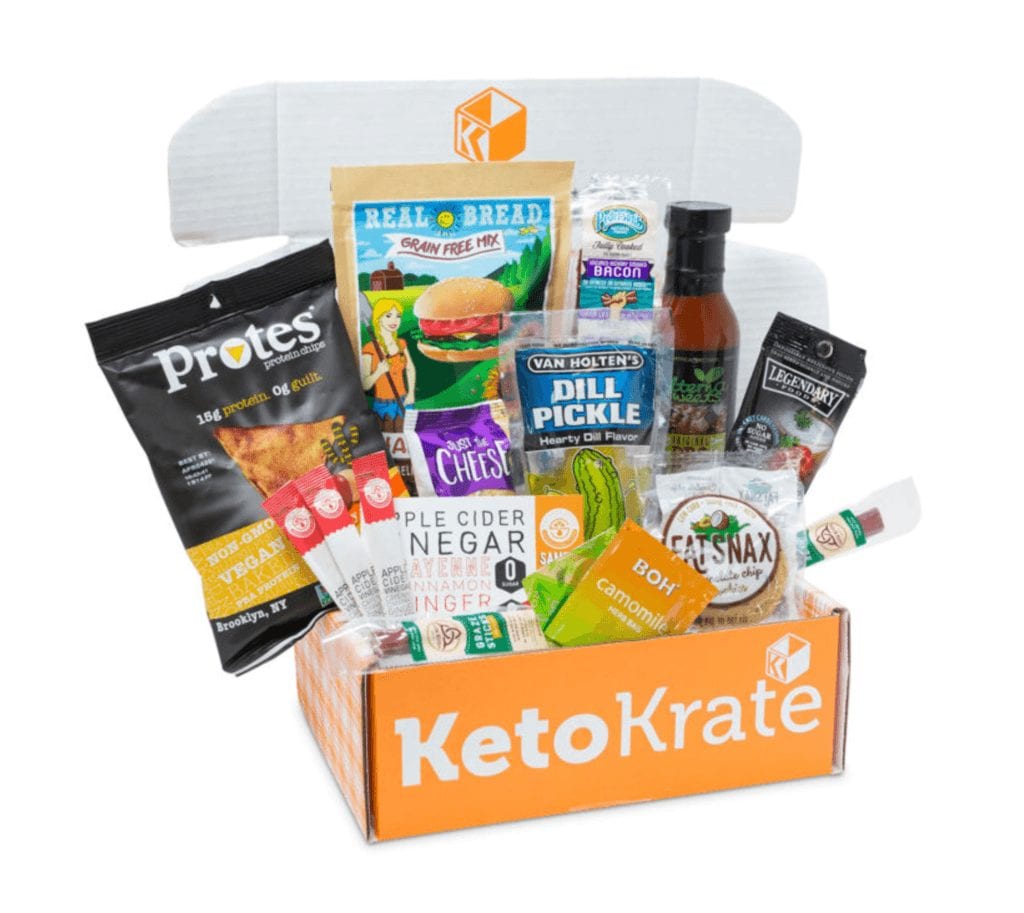 Gifts under $20
We all know that drinking water and staying hydrated is really important, but if your anything like me, drinking enough water can sometimes be a struggle. I love this water bottle because it gives you time goals for water consumption. Also, this bottle is BPA free, and has a special strainer so that you can infuse your water with things like lime, mint, berries etc.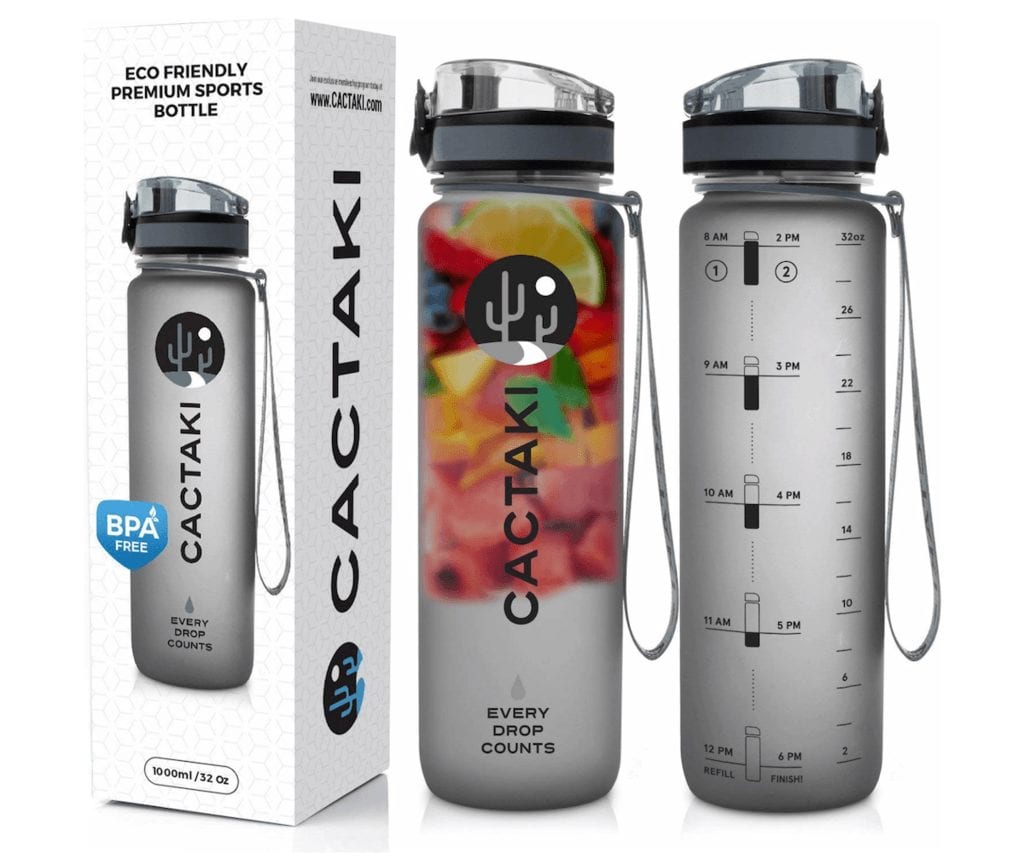 If you have a family member or friend with a sweet tooth (or someone who loves to bake) Good Dee's has a variety of sugar free mixes that I love! I am gifting a few friends this year with one Good Dee's mix paired with a cute spatula or whisk. Some of my favorite mixes are: Brownies, Blondies, Yellow Snack Cake, and Cornbread!

I looooove this phone mount, and everyone always asks me about it when they see it in my car. The CD slot mount is very easy to install and use. Simply attach the provided metal plate to the back of your smartphone case or inside of smartphone case or at the back of smartphone directly. Attach your smartphone into the magnetic head and you're now hands free, and you can easily see your phone for GPS maps etc. (Just don't text and drive!)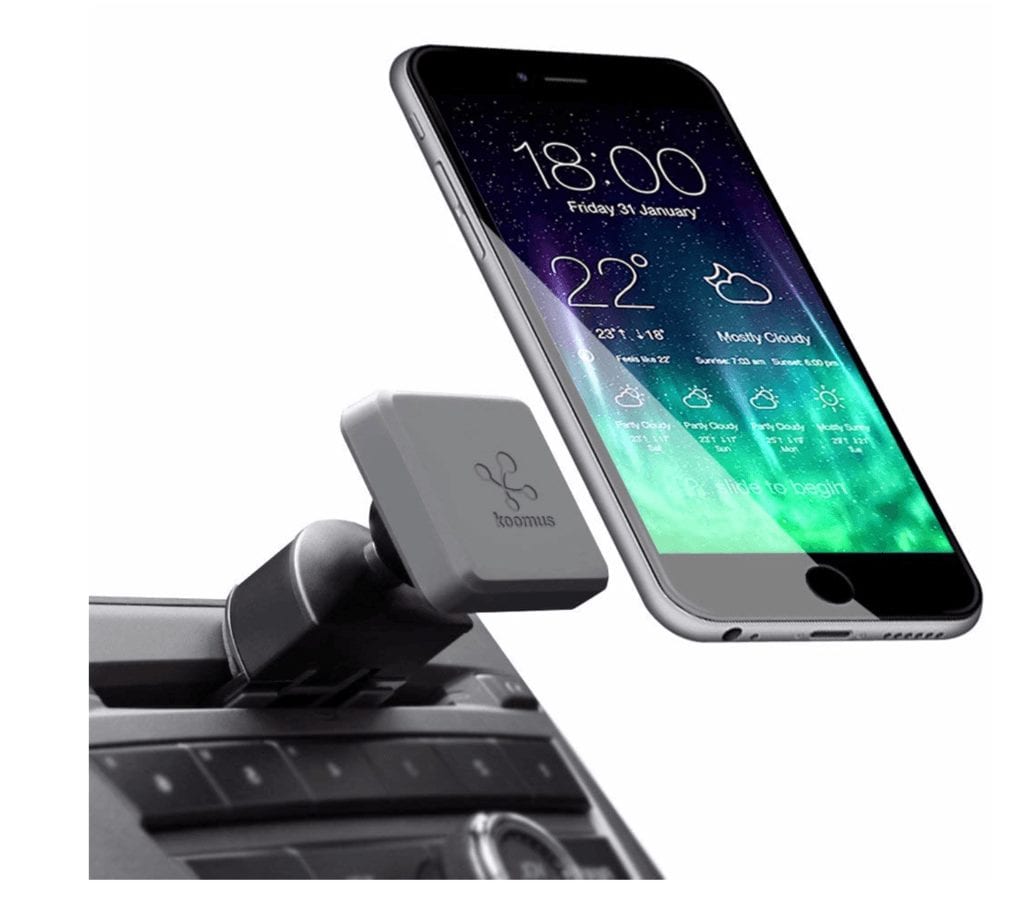 Bullet proof coffee…need I say more? I used to use a cheap ikea frother (the battery always fell out), but once I tried this one at a friends house, I had to order one! This frother is so easy to use and works great! I've used this with half and half, heavy cream, coconut milk, almond milk, MCT oil/powder and coconut oil/powder. Great gift for any coffee lover!
Hair/Self-Care/ Fashion
Many of you message me about what I use to curl my hair, so I didn't want to leave this off my gift guide! I use this Remington Pro curling wand. I love that it heats up fast, and it's only $20! This curling wand comes in two sizes, so for medium to long hair I recommend the 1-1.5″ wand (this is the size that I use) , and for short hair I recommend the 1/2″-1″. I also love my curling iron holder, so I don't have to worry about it touching anything while it's hot.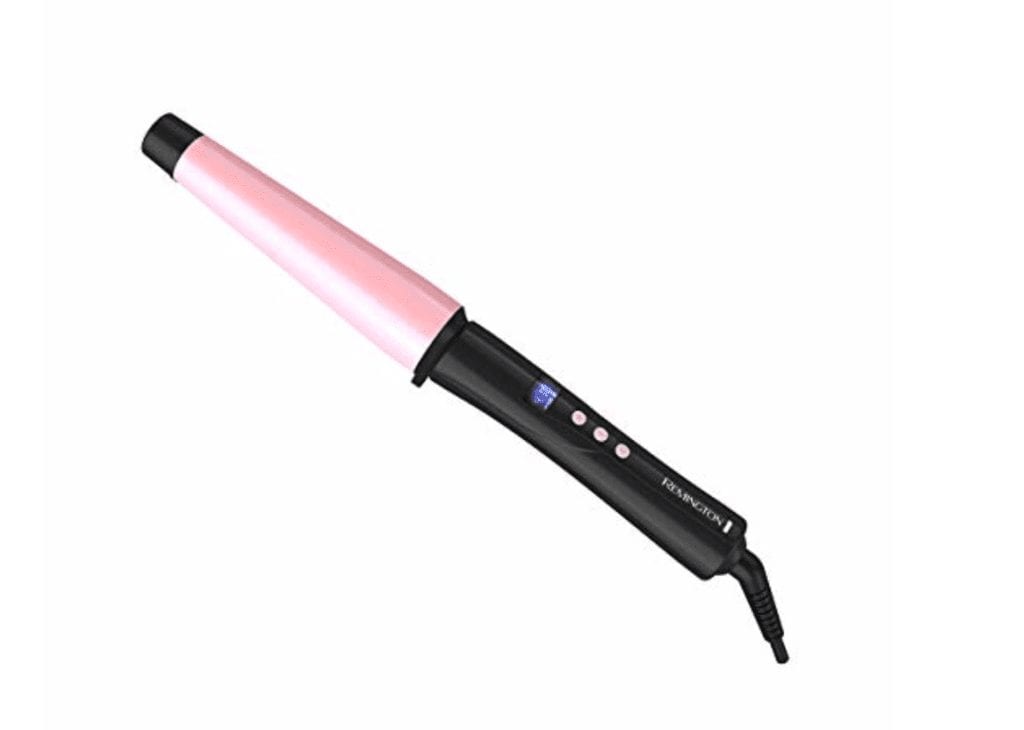 Self-care is so important. Life can be so busy and stressful, and these bath bombs are the perfect gift for anyone who loves taking a bath to relax and unwind!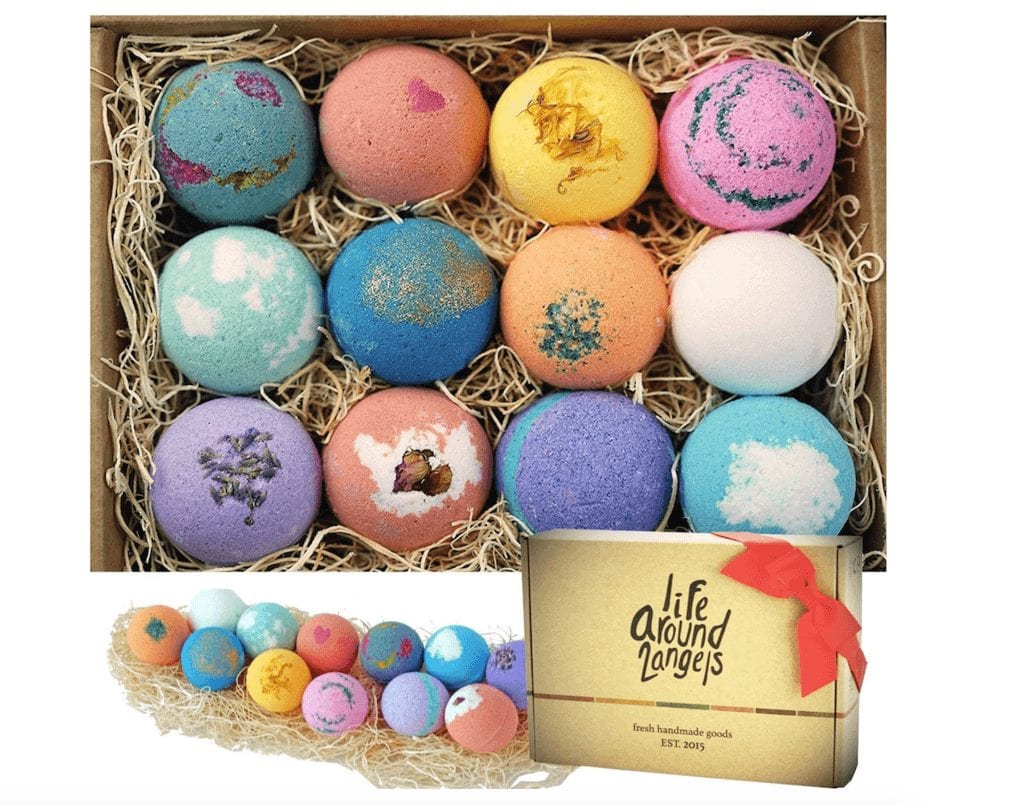 I'm obsessed with these shoes for three reasons. One, they are hands down the most comfortable and stylish shoe I have. Two, they are washable. And three, they are made from recycled water bottles (environmentally friendly)! I held off on getting a pair for awhile, but finally tried them, and I'm in love! I currently have my eye on a few pairs, and even got Olivia a pair! Use this link for $20 off your order! Pro tip: Rothys run true to size to half a size small. I wear a solid size 10 in all shoes, but a 10.5 in Rothys. My friend who can wear a 6.5-7 fits a 7 perfectly, so if your feet run on the large size of your size you may want to size up half a size. If they don't fit, you can exchange them for free!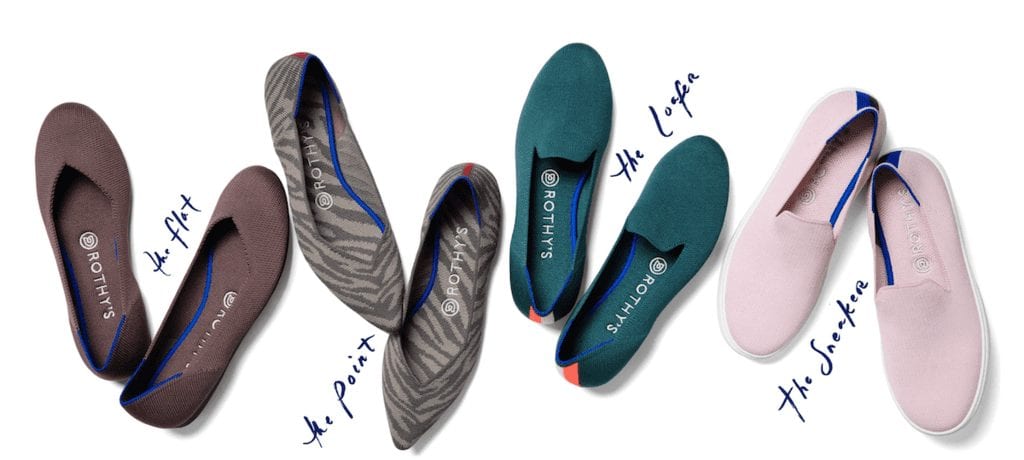 I hope you enjoyed this gift guide! Happy Holidays from my family to yours!
Ketokarma.com is a participant in the Amazon Services LLC Associates Program, an affiliate advertising program designed to provide a means for sites to earn advertising fees by advertising and linking to Amazon.com. This does not change the price, and helps pay to keep ketokarma.com running and helping people for free. Thank you for your support!