Today, I've teamed up with one of my favorite brands, Whole Earth Sweetener (a sugar free, natural, and non-gmo stevia based sweetener) to bring you a delicious keto smoothie recipe for the hot summer days ahead!
This smoothie is quick and easy to make, with only 6 simple ingredients and ready in only 5 minutes!
For this chocolate peanut butter smoothie recipe, I used Whole Earth's Stevia and Monk Fruit blend, which is the same blend found in the single serve pouches, which also comes in this larger jar!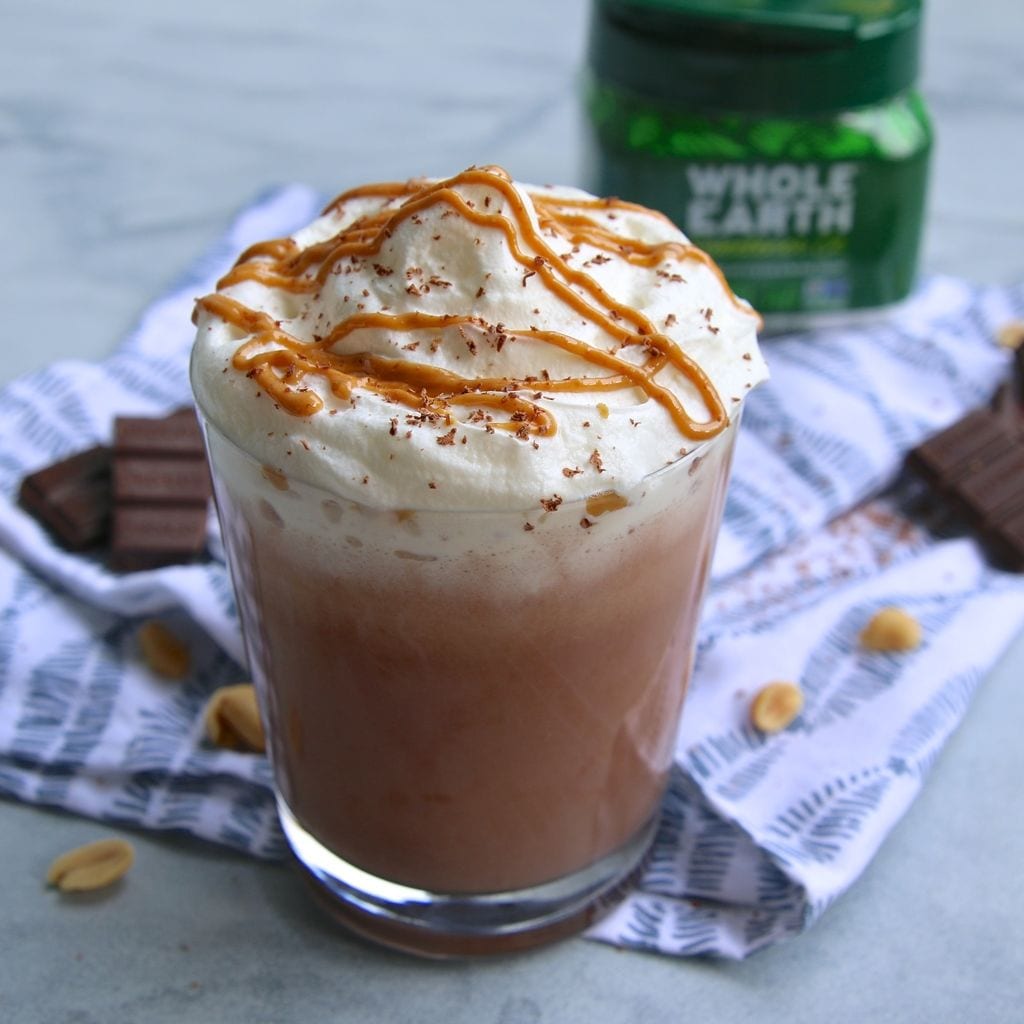 Sugar Free Chocolate Peanut Butter Smoothie
Serves 2
Prep Time 10 mins
Calories 265 per serving
Net carbs 3.1 g
Ingredients:
1.5 C Almond Milk, unsweetened
1.5 TBSP Cocoa Powder
3 TBSP Creamy Peanut Butter (No Sugar added)
1/4 C Salted Peanuts
2 -3 TBSP Whole Earth Stevia and Monk Fruit Blend (sweeten to taste)
1 C Ice
Add all ingredients into a blender cup, and blend until smooth. Top with whipped cream, shaved chocolate or drizzle in peanut butter (Not calculated in macros). Enjoy!