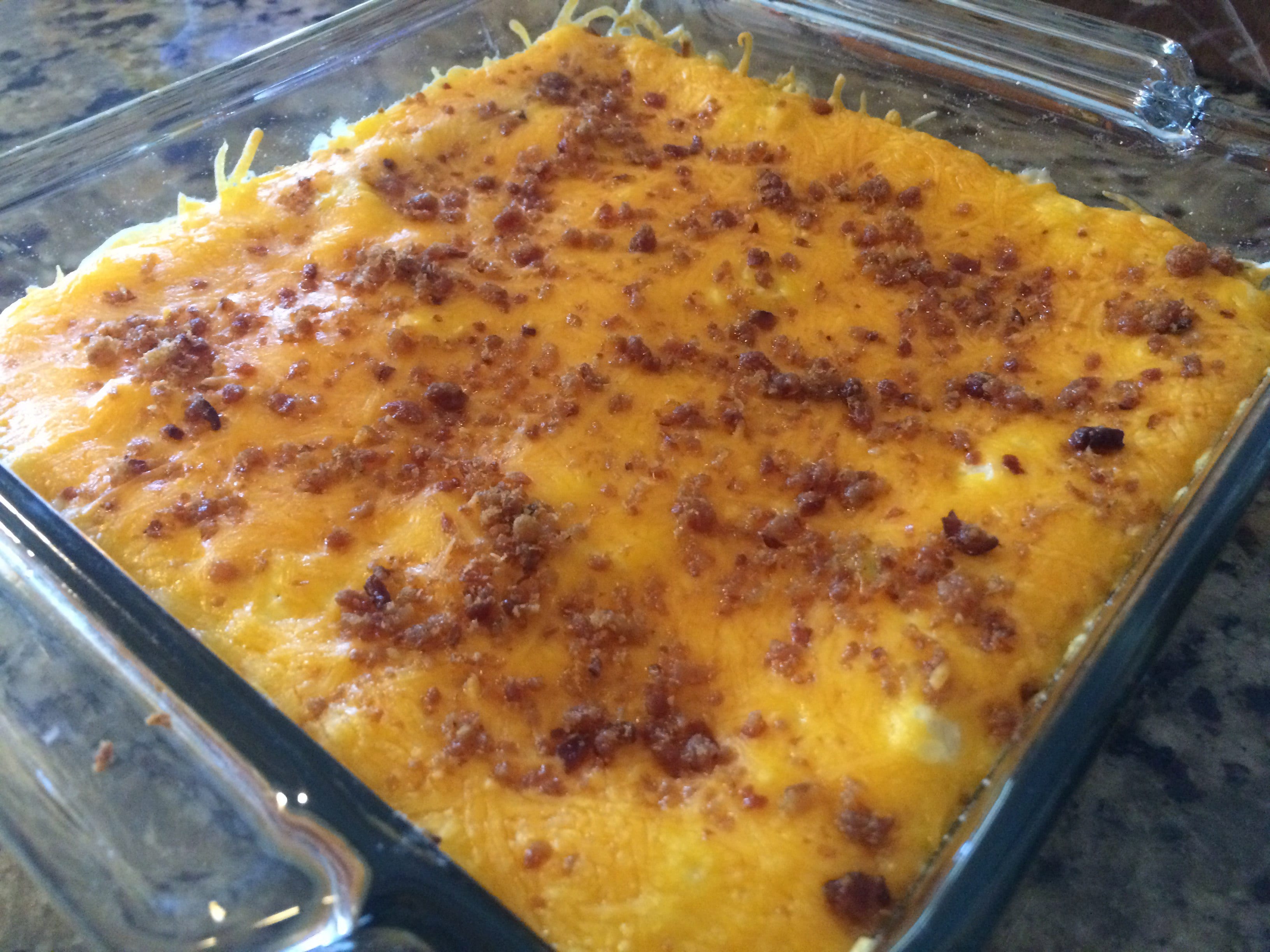 This is one of my favorite keto recipes, I make it at least once a week. If you are missing potatoes in your diet this is a great replacement, you may never want another potato again!
Keto Twice Baked Cauliflower Casserole Recipe
Ingredients
1

large cauliflower

4

oz.

full fat cream cheese

1/4

cup

shredded parmesan cheese

1/2

cup

full fat sour cream6 slices of bacon

1/4

cup

chopped green onions

1

cup

full fat cheddar cheese

1

teaspoon

garlic powder / or 1-2 cloves of fresh pressed garlic.

Salt and pepper to taste

To make this recipe extra creamy, add 1 tbs of heavy whipping cream when adding ingredients, this will add 11 calories per serving to the macros listed.
Instructions
Fry 6 pieces of bacon. (Tip: You can use bacon bits if you're in a hurry!)

Cut out stem and core from cauliflower, and chop into small pieces.

Cook cauliflower in a large pot of boiling salted water until cauliflower is tender. (15-20mins)

Preheat oven to 350F/180C.

In a large mixing bowl add cream cheese, sour cream, green onions, parmesan cheese and 4 pieces of chopped fully cooked bacon. (Add optional heavy whipping cream for a creamier consistency)

Drain cauliflower well, then pour over top of the ingredients in large mixing bowl.

Mash with potato masher/mixing whisk, until the consistency is to your liking.

Spread evenly in a medium-sized (8x8) casserole dish.

Top with cheddar cheese and two pieces of chopped bacon.

Bake for 15-20 minutes at 350F/180C

Enjoy!